Trading Exploit & Scam Warning!

Please be advised a new exploit has been discovered with player trading, Click HERE for more information about this exploit and official updates from Psyonix Staff.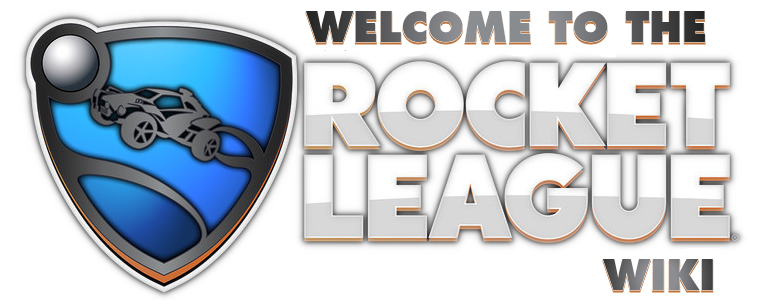 Neon Nights Event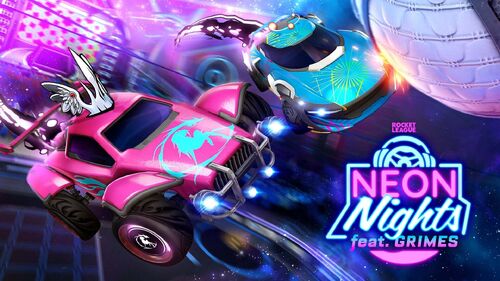 Introducing a new in-game event called Neon Nights that includes exciting Challenges, Golden Moons, a chaotic LTM, and unlockable Items featuring the immortal space princess GRIMES.
In collaboration with GRIMES' upcoming space opera, a super-intelligent deep space AI will begin transmitting Challenges directly into your life-sim, allowing you to unlock GRIMES-themed items. If our calculations are correct, they should arrive on Earth Wednesday, Jan. 26 at 9 a.m. PST (5 p.m. UTC)!
---
Neon Nights Celebrates The Music of Rocket League on Rocket League - Official Site

Rocket Pass

Navigation

About
Rocket League
, the sequel to
Supersonic Acrobatic Rocket-Powered Battle-Cars
, is a popular videogame that combines soccer and cars into its gameplay. For those who enjoy high-octane reckless driving and the world's most popular sport,
Rocket League
is the game for you. This cross-genre arena battler is the latest craze on PC, PS4, Xbox One and Nintendo Switch. Fun for all players and abilities, the game offers both a casual and competitive atmosphere, as well as a ton of laughs.

Rocket League was released on July 7, 2015 for Steam and PS4, February 17, 2016 for Xbox One and November 14, 2017 for Nintendo Switch. On September 23, 2020 Rocket League went free to play and was released on the Epic Games Store and was retired from Steam for new players.

It should be noted that
cross-platform play
and
cross-platform progression
is possible between all platforms.

Latest patch


Community
No New Announcements

Wiki Staff

Administrators

Content Moderators

Social

Fandom